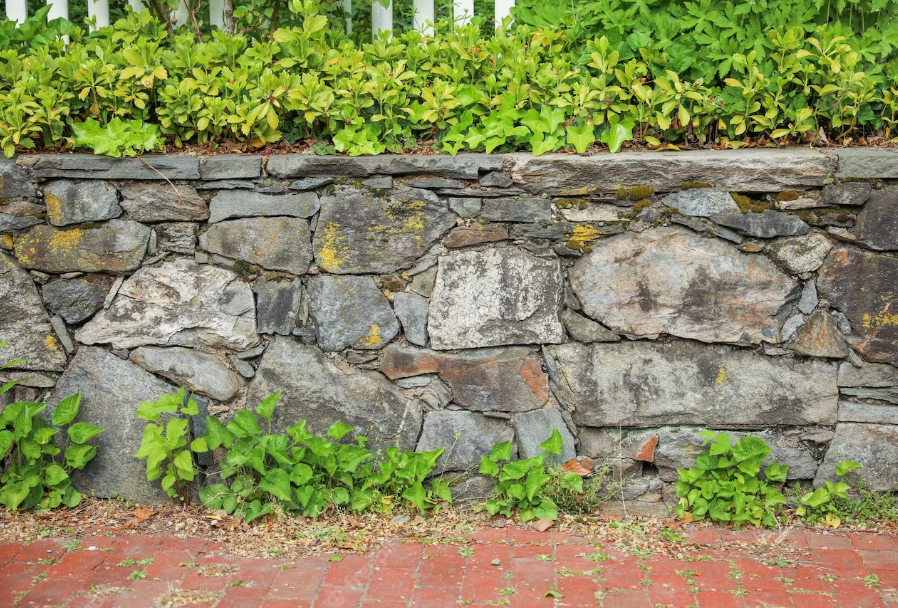 Retaining walls are a valuable addition to any outdoor space. They provide many different benefits, including controlling water runoff and erosion, providing usable land for landscaping and gardening, and adding cohesive and appealing stylistic elements to your yard. Adding a retaining wall might be just what your outdoor space needs, but when faced with the choice of what material to use, you might find yourself struggling. There are a lot of options for retaining wall materials, each with their own advantages and disadvantages. To help make the choice easier, here's what you need to know about the most common materials used for retaining walls!
Brick
Bricks are strong, easy to work with, and are aesthetically appealing because they look so classic and work with many different styles of home. This makes them a great choice for a retaining wall in your yard! Brick retaining walls are sturdy, durable, and don't require much upkeep over the years, but they are on the pricier side, and although they are available in a range of colors, they can limit the look of the masonry in your yard by being so distinctive.
Stone Veneer
Stone veneer is a decorative material applied to an existing core structure of the wall that gives a natural, custom appearance to any type of retaining wall. It's available in many different colors and styles, making it easy to customize, and its light weight makes it easy to work with. However, it can also be one of the more expensive options available to you, meaning it might not be the right choice for everyone.
Concrete Blocks
Concrete blocks are a highly versatile choice for retaining walls. Although they're best suited for walls that are on the shorter side, they can be used for both straight lines and curved ones, and come in many different sizes and shapes. They're durable, long-lasting, and easy to install. If you're planning a while that's much higher than four feet, concrete blocks may not be the best choice for you, but otherwise they're a great option!
Natural Stone Blocks
When it comes to looks alone, nothing can really beat natural stone blocks. They can fit almost any visual style, and are incredibly versatile. They are, however, quite expensive, especially depending on the kind of stone you use, and might cause some drainage problems, so it's best to have natural stone retaining walls carefully designed by experts who know what they're doing.
Poured Concrete
Concrete walls, with their sleek and clean-cut look, provide a modern stylistic element to any outdoor space and can be poured and set into any form you could possibly imagine. The density of these walls makes them great options for areas where rough weather is common, but they are prone to damage over time, so they aren't the most long-lasting option for retaining walls.
Each of the many different kinds of materials that a retaining wall can be built out of has its own benefits and drawbacks, and depending on your situation, one or more of these choices might make the most sense for you. If you're having trouble choosing and want some guidance from the experts, let Keen Masonry help you on this project! You can contact us today to talk more about planning a retaining wall for your outdoor space.